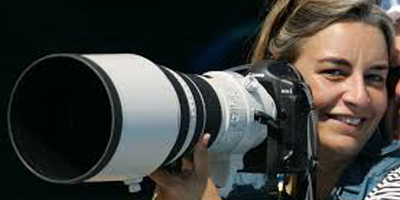 JournalismPakistan.com July 04, 2014
The International Federation of Journalists (IFJ) and its affiliate Afghanistan Independent Journalist Association (AIJA) have welcomed the verdict against the killer of AFP photojournalist Anja Niedrignhaus as a blow to impunity in Afghanistan and the entrenched pattern of violence directed at both international and local media working within its borders.

On July 22, former Afghan police unit commander, Naqibullah, was found guilty of murder and treason in a court in Kabul. He was sentenced to death for Niedrignhaus' murder and given four years in prison for injuring AP reporter Kathy Gannon. The ruling followed a three-month investigation of the April attack.

The incident took place in eastern Afghanistan on April 4 during first round of presidential election. Niedringhaus died from wounds to her head, while Gannon sustained less serious injuries but underwent surgery for her wounds. Both of them had worked in Afghanistan for a long time and had a good reputation in the country for their skill, safety protocols and professionalism.

The IFJ acting director, Jane Worthington, said: "While the IFJ welcomes a successful prosecution as a promising sign of a return to justice in Afghanistan, the death penalty will provide little consolation to the many friends and colleagues of Anja Niedrignhaus who lost a dedicated colleague and friend. This verdict will not mend the wounds and the loss of such an incredibly talented photojournalist.

"But it is only through the successful investigation and prosecution of journalist attacks, one at a time, that we can hope to bring an end to the murders and killings that are aimed at silencing the media."

Niedringhaus, who also covered sports events around the globe, received numerous awards for her works including the 2005 Pulitzer Prize as a team member covering the war in Iraq.

She was the fifth journalist to be murdered this year in Afghanistan.

The IFJ added: "Afghanistan is a deadly place for journalists, and this year has seen a concerning decline in the safety situation. As the international community prepares to leave Afghanistan and foreign aid dwindles, the need for support for media in Afghanistan is ever present." - IFJ