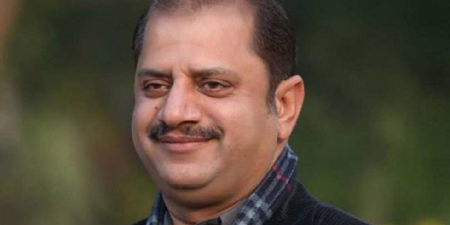 JournalismPakistan.com April 13, 2017


ISLAMABAD - The Pakistan Federal Union of Journalists (PFUJ) and National Press Club (NPC), Islamabad have asked PEMRA chairman Absar Alam to take strict action against television channels not fulfilling their legal responsibilities under Section 27-B of PEMRA Act 2007.
A delegation led by PFUJ President Afzal Butt (pictured) conveyed this during a meeting with the regulatory authority's chairman.
The delegation apprised him about the delay/non-payment of salaries and illegal retrenchment of workers being made by various television channels.
The team demanded of the chairman that PEMRA should not recommend an increase in commercial air-time to television channels until a law is made to ensure that the owners of TV channels pay regular salaries and fulfill their contractual obligations towards their employees.
It was demanded that till such a time the law is passed, PEMRA should exercise its full legal powers under Section 27-B of PEMRA Act to redress the media workers' complaints and grievances.
Absar Alam assured the delegation that every effort would be made to protect the lawful rights of journalists and electronic media workers. He also assured the delegation that he would take up these issues with the Pakistan Broadcasters Association (PBA) during his next meeting with them.
Besides Afzal Butt, the delegation comprised NPC President Shakeel Anjum, Finance Secretary Ishaq Chaudhry, former PFUJ Secretary General Nasir Malick and RIUJ Vice-President Sagheer Ahmad.