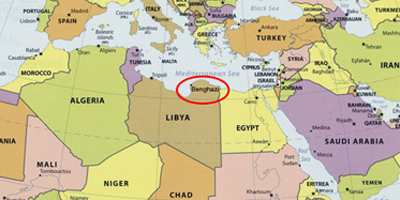 JournalismPakistan.com April 23, 2015
NEW YORK: The Committee to Protect Journalists has condemned the murder of a Libyan television journalist in the eastern city of Benghazi on Wednesday. Muftah al-Qatrani, 33, was shot dead in his office at Al-Anwar, the privately owned television production company he was director of, according to news reports. He had been covering the fighting between Islamist militias and pro-government groups in the city.
"The murder of Muftah al-Qatrani comes amid repeated attacks and threats against journalists working in Libya," CPJ Executive Direction Joel Simon said. "The ongoing conflict must not be held up as an excuse for such a crime to take place with impunity. We call on authorities to thoroughly investigate and ensure the journalist's killers are brought to justice."
The CPJ said in a release that no group has publicly claimed responsibility for al-Qatrani's killing. The local press freedom group Libyan Center for Freedom of the Press said in a press release on Thursday that it believes the journalist's killing was linked to his work producing news reports about the fighting in the eastern city of Benghazi for several satellite television channels.
Al-Qatrani's body was found in his office, with gunshot wounds to his head, by friends on Wednesday evening, local news reports said. An unnamed official in the Libyan Ministry of Interior said al-Qatrani's body has been sent to the forensic medical examiner. The ministry added that an investigation has been started.