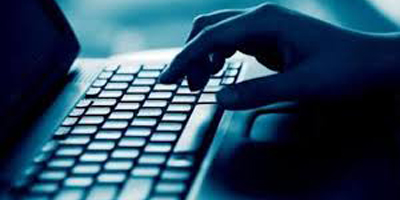 JournalismPakistan.com May 26, 2015
ISLAMABAD: The government's top advisers and the Ministry of Information Technology routinely ridicule and deride journalists who cover proceedings of National Assembly Standing Committee on Prevention of Electronic Crimes Bill 2015.

The journalists are asked to refrain from criticizing State Minister for Information Technology Anusha Rehman in their stories regarding concerns of relevant stakeholders on the controversial bill.

"The minister directly and indirectly passed obnoxious remarks against journalists many times regarding coverage on the bill," said Azam Khan, a reporter with The Express Tribune.

He said the minister has developed a habit of complaining even on routine coverage of the developments on the bill and other stories about the ministry.

"She uses her office to hurl threats …. I'm directly asked to refrain from writing critical stories; otherwise be ready for the consequences," he said.

Khan said that he is formally submitting an application with Pakistan Federal Union of Journalists (PFUJ), National Press Club and international bodies working on press freedom to bring the matter to their notice and seek action against the minister for obstructing work of journalists.

"It's painful and even shameful to be harassed by a government minister …. I feel that if I don't speak against such behavior of the minister today, then freedom of speech and freedom of expression may become a victim tomorrow," he said.

The minister can't bear opposing views of the relevant stakeholders in the stories, he said, asking, "what will happen to journalists and journalism if the controversial bill becomes a legislation."

The PFUJ, human rights organizations and members of civil society have already termed the bill against the freedom of speech and freedom of expression and have demanded amendments to it.

Shaharyar Khan, President National Press Club, said the issue of harassment of journalists would be taken up at all journalistic and other forums as "this isn't the way to deal with journalists."

He said the government, especially the IT Ministry, should focus on improving their performance instead of threatening journalists and trying to prevent them from doing their work.

IT Ministry spokesperson Sagheer Wattoo told JournalismPakistan.com that he and his colleagues have friendly relations with all journalists and cannot even think of hurling threats at media persons.

"Our minister is a compassionate and humble lady. She always directs us to cooperate with journalists and provide them with factual information on any subject they need to do a story," he said.

He, however, said the ministry feels insecure (from certain quarters) for working on the controversial bill and some journalists may also not be happy with the good work of the minister.