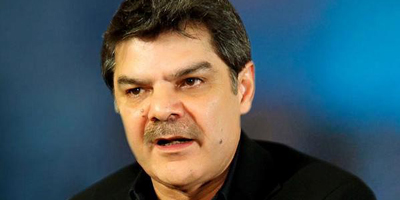 JournalismPakistan.com May 03, 2015
KARACHI: Senior journalists and anchorpersons highlighted different problems they have been facing in the country at a two-day conference organized by Pakistan Federal Union of Journalists (PFUJ).
Speaking on the occasion, International Federation for Journalists (IFJ) President Jim Boumelha, said the journalists should be provided with extra security as they work in conflict zones. "Criminals see it easy to eliminate journalists and silence their voice," he said.
The Express Tribune reported the PFUJ President gave some numbers of journalists' casualties while addressing participants of the conference. "135 journalists have been killed, over 100 tortured after being kidnapped, while 1,372 were injured on duty," he said.
"The problems faced by journalists today are the same as they were 68 years ago and they will remain, until and unless confronted wilfully," said TV anchorperson Mubashir Luqman (pictured).
He said there are still no-go areas in Karachi, Khyber Pakhtunkhwa and Balochistan for journalists and they cannot report independently on militants and army.