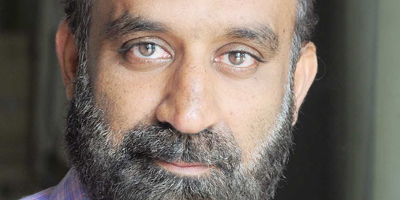 JournalismPakistan.com September 12, 2012
ISLAMABAD: The News journalist Muhammad Anis has served legal notice on Waqt News for airing a program that accused him of obtaining a tuck shop illegally from the Capital Development Authority.
The program 'Apna Apna Gareban', hosted by Matiullah Jan and screened July 14 focused on journalists who sought undue benefits from the civic agency.
In the program, Anis is reported to have got a shop allotted in Faisal Imran's name close to Islamabad's Polyclinic Hospital.
The legal notice served on Majeed Nizami, Chairman Waqt News, says Matiullah has tried his level best to link the tuck shop with Anis, "without relevant proof and with bad intention."
Sent through Muhammad Safeer Khadim, Advocate Lahore High Court, the notice says: "That due to defamatory footage my client has suffered mentally and is not able to perform his social obligations…and has a right to claim damages."
The notice presses for an unconditional written apology and threatens civil and criminal proceedings against Waqt News and Matiullah in a court of law, if this was not done.
Matiullah joined Waqt News in June from DawnNews and the program was his first on joining the channel.
The veteran journalist with a strong background in court reporting has admitted losing "friendships" since first starting 'Apna Gareban' at DawnNews.
The program angered "senior" journalists and anchors, leading to its closure without the last episode that questioned the practice of journalists seeking undue benefits from CDA, being aired.
Once Matiullah moved to Waqt News, the episode on shops' allotment was aired as part of his new program 'Apna Apna Gareban'. On the one hand it generated debate the program was prepared with DawnNews resources, on the other it pit Matitullah against Mohammad Malick, quizzed for getting prized land at the Lake View Park.
Malick later wrote an article in the newly-launched Urdu newspaper Roznama Dunya, making below the belt allegations against Matiullah but without naming him.
Matiullah came up with a rejoinder. But according to him the Group Editor of Roznama Dunya backed out after initially agreeing to publish it. Matiullah subsequently used the social media to make his rejoinder public.