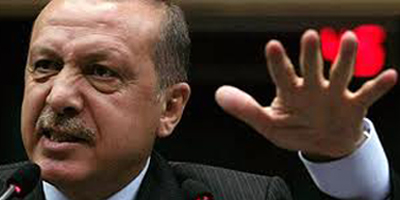 JournalismPakistan.com February 07, 2014
ISTANBUL: A Turkish newspaper said on Friday one of its journalists had been ordered to leave the country for criticizing Prime Minister Tayyip Erdogan (picture) on Twitter, raising concerns about media freedom a day after Turkey tightened Internet controls.
Today's Zaman said its online editor Mahir Zeynalov, 27, from Azerbaijan, was escorted onto a plane in Istanbul by police. The paper is close to influential U.S.-based preacher Fethullah Gulen, locked in a feud with Erdogan revolving around a corruption scandal shaking his government.
Erdogan has cast the scandal as a bid by Gulen, who exerts extensive if covert influence in the police and judiciary, to unseat him and has responded by purging thousands of officers and more than 200 prosecutors. Gulen denies the accusation.
An aide to Erdogan said no instructions had been given from the prime minister's office regarding Zeynalov. The Foreign Ministry said it had no information, while the Interior Ministry could not immediately be reached for comment.
"This is an utterly despotic and arbitrary decision," Bulent Kenes, editor in chief of Today's Zaman, said. "We don't see it as an attack against our paper, it's an attempt to intimidate all foreign journalists working in Turkey."
He said Zeynalov - who had in the past been an outspoken supporter of the government, even defending the jailing of some journalists - was en route to the Azeri capital Baku, from where he would continue his work. - Reuters