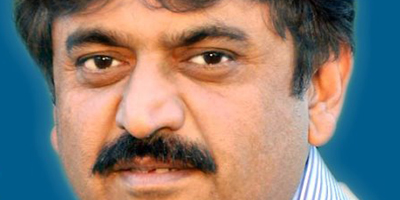 JournalismPakistan.com December 18, 2012
ISLAMABAD: Farooq Faisal Khan and Shahryar Khan were elected the President and Secretary of the National Press Club, Islamabad for a second term Monday, their Journalist Panel making a clean sweep.

The annual elections saw Farooq poll 1089 votes as he defeated Matiullah Jan, representing the Jago Liberal Panel who could get only 486.

On the other hand Shahryar got 1096 votes against his opposite number Arshad Malik who had 466.

According to the election committee, headed by Nasir Zaidi, the voter turn out was more than 70 percent.
Other results:

Vice Presidents: Asim Ali Rana (1032), Abdul Razak Sial (1032), Syed Ijaz Ahmed (729)
Joint Secretaries: Ataullah Rajar (962), Nasir Mahmood (877), Saghir Ahmed (852)

Finance Secretary: Afzal Javed (1128)

Members of the governing body elected were:

Ashgar Chaudhry (1065), Rizwan Khan (1049), Abdul Rashid Khan (1012), Khawaja Nayar Iqbal (1009), Asim Yasin (1005), Mubarik Zeb Khan (1002), Azhar Abidi (976), Javed Idris (961), Bashir Usmani (943), Shahid Mahmood (927), Yasir Malik (888), Shahid Sultan (864), Shamim Anwar Khan (864), Syed Ibrar Kanwal (863), Shahnaz Tatari (861).