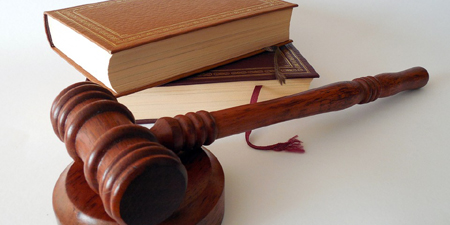 JournalismPakistan.com February 27, 2018


The Nepali Supreme Court on February 25 ordered the country's Press Council to ban the publication of news criticizing a senior judge.
The International Federation of Journalists (IFJ) and its affiliates the Federation of Nepali Journalists (FNJ) and the Nepal Press Union (NPU) on Tuesday expressed their concern over the ruling, recalling the need for the judiciary to respect fundamental principles of press freedom.
Kantipur daily published a series of articles about discrepancies in the date of birth of Nepal's Chief Justice Gopal Parajuli. The articles argue that he might be close to retirement. An advocate filed a contempt of court case against Kantipur, claiming that the articles caused controversy and dishonored the senior judge.
Chief Justice Gopal Parajuli heard the case – despite the issue being about him - and entered an interim order on February 25, calling on the Press Council of Nepal (PCN) to probe news reports published by Kantipur daily mentioning discrepancies about his birth date in official documents. The order asked PCN to investigate if the news violated journalists' code of conduct and to ensure that no news criticizing the Chief Justice is published again.
Ramesh Bista, the FNJ General Secretary, said: "The publication and dissemination of any news article is the right of any media house bestowed by the Constitution of Nepal 2015 which protects press freedom, specifically by mentioning and granting a discretionary right to the media."
NPU General Secretary Ajaya Babu Shiwakoti said: "The NPU understands that questions have been raised on the order. Chief Justice Gopal Parajuli issued it after hearing the case and judges should not hear cases where there is the possible conflict of interest. The NPU respects the principle of an independent judiciary system and appeals to the Chief Justice and the Supreme Court to pave a way forward to ensure an independent and fair verdict in this case."
IFJ General Secretary Anthony Bellanger said: "The IFJ is concerned by the interim order issued by the Supreme Court in the court case involving Kantipur Daily. A ban on the publication of news amounts to censorship, which is unacceptable in a democracy. A press council must work independently and should not be dictated its activities by the judicial power. The IFJ urges the Supreme Court of Nepal to set aside the interim order and respect fundamental press freedom principles when issuing further orders related to media." – IFJ media release