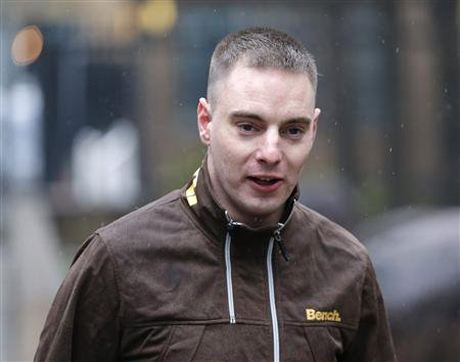 JournalismPakistan.com April 09, 2013
LONDON: A British computer hacker pleaded guilty on Tuesday to cyber attacks on targets including Sony, Nintendo, Rupert Murdoch's News International and the Arizona State Police.
Ryan Ackroyd's plea meant his planned jury trial did not go ahead and, as a result, the court did not hear any evidence on the motivation behind the attacks he made using the persona of a 16-year-old girl named Kayla as part of hacking group LulzSec.
Dressed in a tracksuit bottom and t-shirt, with a large tattoo on his arm and crew-cut hair, Ackroyd spoke only to identify himself and to enter his plea.
Ackroyd, 26, was arrested in 2011 with three other British young men in connection with an international cyber crime spree by LulzSec, a splinter group of hacking collective Anonymous.
The other three had already pleaded guilty to several charges including cyber attacks on the CIA and Britain's Serious Organized Crime Agency (SOCA).
Anonymous, and LulzSec in particular, made international headlines in late 2010 when they launched what they called the "first cyber war" in retaliation for attempts to shut down the WikiLeaks website.
Ackroyd faced four charges but pleaded guilty to just one. Prosecutors said they would not pursue the other charges.
Ackroyd and his three fellow hackers will be sentenced on May 14, judge Deborah Taylor said.- Reuters