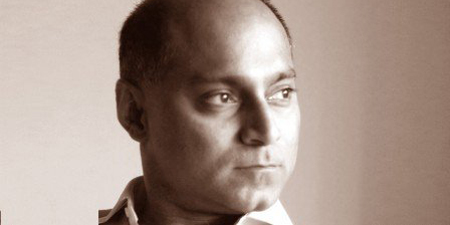 JournalismPakistan.com May 18, 2017


ISLAMABAD - Journalist Khurram Husain (pictured) has termed the government's reaction to his story in Dawn on the long-term agreement of CPEC as "puzzling".
He said he never tried to present the project as "nightmare scenario".
Khurram's story – CPEC master plan revealed – got a harsh reaction from Minister for Planning and Development and Reform Ahsan Iqbal who termed it "one-sided and factually incorrect" based on a "redundant document". In a tweet, the minister called it Dawn Leaks II.
"His reaction to the story was puzzling. He said the story was written in such a way as to present CPEC as a 'nightmare scenario'. Can someone point out which line in the story even suggests that the whole enterprise is bad, let alone a 'nightmare scenario'," the article 'Setting the Record Right' maintained.
"We will know how much changed in the plan once it is made public, which the minister has committed to doing within a month. He made the commitment on Shahzeb Khanzada's show on the night of May 16, and must be made to stand by it."
Khurram said his story only laid out the details contained in the long-term agreement that was drawn up by the Chinese government. "If the minister finds these details frightening, then he needs to ask himself why rather than blame the story."
He also challenged the minister's assertion that CPEC is the "most discussed and most debated project" of the country, and also the "most transparent".
"This assertion is also puzzling. How many people have seen the LTP? We know there are some, and we also need to ask what feedback they gave and how it was received. But aside from those few, when have the elements of the LTP ever been discussed before parliament or with business leaders?"
The article quoted incidents where the government representatives contradicted each other over details about CPEC.
At the end of the article, Khurram says: "Let me emphasise that nothing said here is to suggest in any way that CPEC is a bad thing. I do not believe that. But people have a right to know what exactly is being agreed to under its ambit."
Image courtesy: Siasat.pk