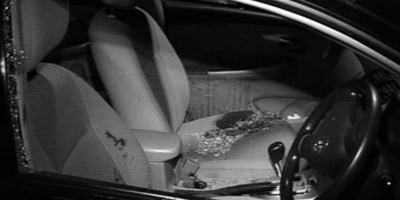 JournalismPakistan.com March 29, 2014
NEW YORK: The Committee to Protect Journalists has condemned Friday's attack on the senior Pakistani journalist Raza Rumi in Lahore, which killed his driver.
Unidentified gunmen fired on Rumi's car near the Raja Market neighborhood after he left the studio following his TV show. Rumi and his guard were injured, according to news reports. The driver was identified only as Mustafa in reports.

"We condemn this senseless violence against brave journalists like Raza Rumi, and mourn the loss of his driver," said CPJ Asia Program Coordinator Bob Dietz. "Critical journalists continue to face enormous risks in Pakistan."

Rumi is an editor for The Friday Times and an anchor for the news show Khabar Se Agay on Express News Television, and is very active on social media. He often comments on politics, culture, and extremism in Pakistan.
Earlier this year, three Express Media Group media workers were killed by gunmen in Karachi. This would mark the fourth attack on Express staff members in recent months.

This month, Pakistani Prime Minister Nawaz Sharif pledged to a visiting CPJ delegation to take several steps to improve journalist security in the country. - Committee to Protect Journalists