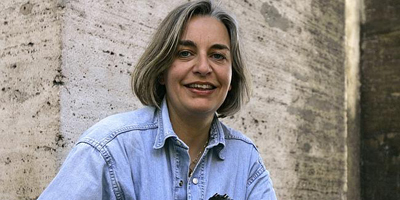 JournalismPakistan.com April 04, 2014
NEW YORK: The Committee to Protect Journalist (CPJ) mourns the loss of Associated Press photographer Anja Niedringhaus (pictured) and the wounding of AP reporter Kathy Gannon in Khost, Afghanistan. The two were shot by an Afghan police officer who approached their car in an election convoy and opened fire on them in the back seat, the AP reported.
"The loss of Anja Niedringhaus and the serious injuries to Kathy Gannon in Khost while covering preparations for elections reflect the heightened dangers of reporting from Afghanistan," said Bob Dietz, CPJ's Asia program coordinator. "Both women, widely experienced in conflict zones, are recognized for their decades of fearless reporting. As pre-election violence mounts, Afghanistan has become a dangerous assignment on par with the height of the Iraq war or the current situation in Syria."
Niedringhaus died instantly, while Gannon is in stable condition, the AP said. International and Afghan journalists have come under increasing attack in recent weeks. On March 11, Swedish journalist Nils Horner was shot at point-blank range while reporting in an upscale neighborhood in Kabul. On March 21, four gunmen stormed into a five-star Kabul hotel and opened fire in the crowded restaurant, killing Afghan journalist Sardar Ahmad. - Committee to Protect Journalists