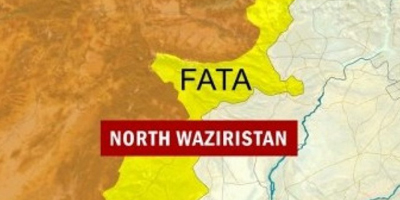 JournalismPakistan.com July 09, 2014
ISLAMABAD: The people leaving North Waziristan Agency after the start of military operation last month also includes journalists and their families, Voice of America reported Wednesday.
A senior journalist Haji Mohammad Nazir told VOA that at least 32 journalists and their families have moved out of NWA. "Like everybody else I have to leave my house. Like everybody else I went through the painful experience of leaving everything behind. And like everybody else I went through the whole process of registration," Haji Nazir was quoted as saying.
Over the last 10 years a number of national and international media outlets have appointed correspondents in NWA.
Haji Nazir said the Governor Khyber Pakhtunkhwa met with the displaced journalists. "He gave Rs50,000 cheques for each one of us." He added most of the displaced journalists are living in Bannu and Peshawar. "My children are in Swat while I am in Bannu for reporting duties."
Farzana Ali, secretary general of SAFMA, said the displaced journalists despite their personal difficulties are performing their professional duties.