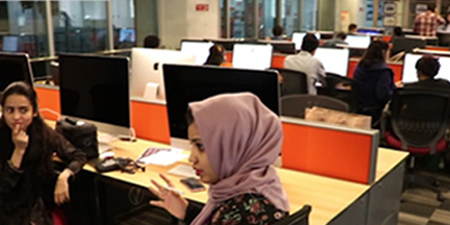 JournalismPakistan.com April 23, 2019 Published 25 days ago


The Center for Excellence in Journalism (CEJ) has initiated the admission process for its Masters of Science in Journalism (MSJ) program at the Institute of Business Administration, City Campus.
Prospective students and their families are invited to an Open House on May 4 at 4:00 pm, where CEJ will share details about the admissions process, answer students' queries and take you on a tour of the facilities at the campus.
Click here to register.
Back