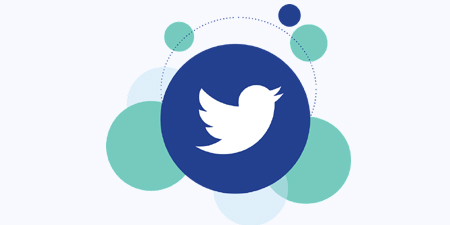 JournalismPakistan.com November 09, 2017


SAN FRANCISCO - Twitter announced Tuesday it would double the limit for tweets to 280 characters in a bid to draw in more users and boost engagement at the social network.
"We're expanding the character limit! We want it to be easier and faster for everyone to express themselves," tweeted the site, which started testing an increase to its 140-character limit in most languages in early September.
The changes will be rolling out in all languages except Japanese, Korean, and Chinese, in which space limitations have not been an issue, Twitter said.
Twitter, which has been lagging behind rival social networks in user growth and struggling to reach profitability, faced a dilemma over the change in that it could alienate longtime users and transform the nature of the service.
Product manager Aliza Rosen said in a blog post that the test showed most people still used 140 characters or fewer, suggesting the fast-moving nature of Twitter will not change.
Twitter began to look at the new limit "so every person around the world could express themselves easily in a tweet," Rosen said.
"Our goal was to make this possible while ensuring we keep the speed and brevity that makes Twitter, Twitter. Looking at all the data, we're excited to share we've achieved this goal and are rolling the change out to all languages where cramming was an issue."
She noted that in the first few days of the test many people used the full 280 limit because it was new and novel, "but soon after behavior normalized."
As a result, "the brevity of Twitter remained," she said.
Some users have worried that longer tweets could profoundly change the nature of the one-to-many messaging platform, which is popular with journalists and politicians but has failed to win the mass appeal of rivals like Facebook.
Twitter co-founder Biz Stone said there was a positive response to the test of the longer limit.
"In addition to more Tweeting, people who had 280 characters received more Likes, Retweets, @mentions, Followers, and were more satisfied with Twitter. So, you'll be getting 280 too - enjoy!" Stone tweeted.
Last month, Twitter reported its loss for the past quarter narrowed as the company suggested it could reach profitability for the first time in the fourth quarter.
The update showed Twitter's monthly active user base rose slightly to 330 million, roughly in line with forecasts. - AFP