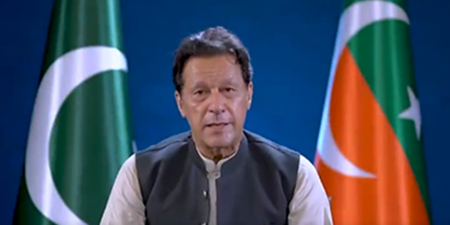 JournalismPakistan.com August 21, 2022


ISLAMABAD—Renowned British paper The Guardian has categorically said that it "stands absolutely" by its reporting of former Prime Minister Imran Khan's interview, which has drawn criticism in Pakistan.
Responding to a social media user's request to comment on Khan's clarification, The Guardian's World Affairs Editor Julian Borger clarified, "We did not misquote Imran Khan. We stand absolutely by our reporting of the interview."
"Khan himself is not saying we misquoted him, only that we took his remarks out of context, but we provided the context, as you can see in the story," he further stated.
On Friday, The Guardian published an interview with Khan in which he described the attack on Salman Rushdie as "terrible" and "sad," stating that there was no justification for violence. As soon as the controversial interview started circulating on social media, it invited criticism on a large scale. However, rejecting the criticism, Khan said the British publication had taken his statement out of context.