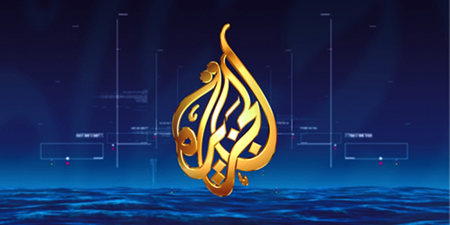 JournalismPakistan.com June 23, 2017


BRUSSELS - Saudi Arabia led coalition has sent an ultimatum to Qatar with 13 demands to be met within the next 10 days in order to end Qatar crisis, including the closure of Al Jazeera and other news outlets funded by Qatar.
Reports said that, following the decision early June of Saudi Arabia, Bahrain, the United Arab Emirates (UAE), Yemen and Egypt of cutting ties with Qatar, Kuwait has presented a list of 13 demands to this country as part of its mediation in the talks.
Among the demands, the coalition is asking Qatar to shut down Al Jazeera and its affiliate stations, as well as the news outlets funded directly and indirectly by this country, media added.
The IFJ recently has called on the coalition to stop using journalists as political footballs and respect journalists doing their jobs and their families. The Federation warned that the crisis is having an impact on thousands of people, in particular journalists working in Doha for Al Jazeera and other Qatari media who are under pressure to leave the country or lose their nationality.
"Al Jazeera is a source of information for citizens in the Middle East. The restriction of freedom of speech and media pluralism in the region risks worsening the crisis, instead of solving it. In addition, dozens of journalists face losing their jobs with devastating effects for them and their families," said IFJ President Philippe Leruth. "The Middle East needs journalists to speak the truth, to power and banning any media outlet is an outrageous attempt to censure the public debate."
In late May, Egypt, Saudi Arabia and the United Arab Emirates moved to block the websites of Al Jazeera and other Qatari media outlets. On June 7, Jordan closed Al Jazeera's Amman bureau and stripped it of its operating license. Saudi Arabia followed suit the next day, closing Al Jazeera's Riyadh bureau, according to reports. - IFJ media release