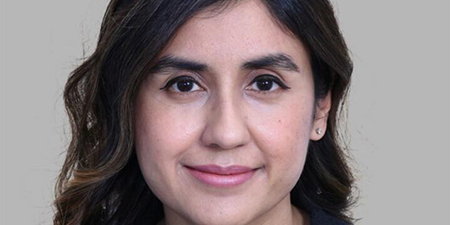 JournalismPakistan.com September 29, 2022 Steve Manuel



ISLAMABAD—Back in 2008 I had only recently been employed as the media manager at the Competitiveness Support Fund, a USAID project, in Islamabad. The outgoing manager warned me there were a lot of responsibilities. These included preparing press releases, success stories, and documentaries, updating the project website, networking with journalists in Karachi, Lahore, and Islamabad, taking care of the Innovation Journalism Program in collaboration with Stanford University, and organizing and executing the World Economic Fund Executive Survey in Pakistan.
I am not ashamed to admit that I was convinced the outgoing manager was some kind of mad genius. Many times I tried to figure out how he handled everything. But this story is not about him, and it is not about the CSF.
A few months down the line, and before I and Imran Naeem Ahmed, the co-editor and now the driving force behind JournalismPakistan.com, came up with the concept of the website, the workload of the media desk would often be overwhelming.
The director of the project called me to his office one day and said, "I think you need someone to assist you and also manage the desk when you are not here." I nodded.
Two days later, he marched into the main work hall with a young lady alongside him. She must have been 23 or 24. The first thing I noticed about her was that she had a smile that lit up the room. She was waif like but sprightly. Her eyes shone with intelligence, and she had an amazing disposition.
"This is Sarah Inam," said our poker-faced boss."She's recently came from Canada, and she will be working with you."
We chatted politely and I showed Sarah to her desk, which was alongside mine.
Over the next few days, I outlined the work for her, and she seemed to comprehend most of it even though it was alien to her. Coming from an economic background, I wondered why the boss had decided to send her to my desk rather than work with the three senior economists across the hall.
Sarah made friends quickly with everyone, including the boisterous and tough-as-nails executive secretary. There was always somebody hovering about Sarah's desk.
At lunch time, around the crowded kitchen table, one would find Sarah in the midst of an ongoing debate over something or the other. Her opinions always seemed well thought out and logical. She knew her stuff, especially when it came to anything related to economics. She would quote from books and studies with ease and authority, spouting out figures and facts that frequently stunned the senior economists.
"Listen Steve," said the senior most, "Look for another person to assist you. I'm going to speak to the boss to get her to work with us. She's being wasted on the media desk."
He was right.
Journalism might sound very glamorous to most, but it's mostly a tedious job even more so when working at a non-mainstream media concern. I knew Sarah was disappointed. Writing press releases was no fun. Updating the website was no joyful endeavor either.
The only time, I really saw Sarah revel in media work was when we were preparing to carry out the World Economic Forum Executive Survey. Sarah flew to Lahore and was able to drum up huge support for the successful execution of the survey through collaboration with local college and university student volunteers.
Sarah made my job easy.
When I met up with her in Lahore, she was beaming. "I think we have everything under control," she said matter of fact. And, of course, she was right. We had a record number of survey questionnaires completed that year.
And then it was back to the media desk at the office.
But that did not last long. The senior economist had his way and got Sarah transferred to his department. I was happy that she was finally doing something she excelled at and loved.
Frequently, on her way out of the office in the evening, she would stop and chat with my wife or daughters who came to pick me up. They always complimented her friendliness.
Then in 2009, right after my new co-desk partner Imran and I launched JournalismPakistan.com I left for the United States and lost contact with everyone at CSF.
It came as an earth-shattering shock to me when I came across the first story of Sarah's death. I didn't put two and two together until I was halfway through the report. "Oh my God," I breathed, "this can't be true. Not to someone like Sarah Inam."
I called my wife, who in turn relayed the news to my daughters. That evening all we could do was talk about Sarah. My girls were terribly upset and have been posting on Facebook etc. They keep on saying, "She was so nice. How… how could this happen?"
For me, it's been a dark three days. Still trying to wrap my head around it and then… I think of the Sarah Inam I knew, the ever-smiling, friendly girl who knew so many things. The girl, who for a short while, dabbled in journalism.
Rest in Peace Sarah Inam. You will be remembered.