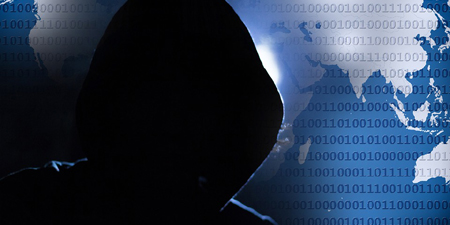 JournalismPakistan.com December 22, 2017


PARIS - Russian television anchor Pavel Lobkov was in the studio getting ready for his show when jarring news flashed across his phone: Some of his most intimate messages had just been published to the web.
Days earlier, the veteran journalist had come out live on air as HIV-positive, a taboo-breaking revelation that drew responses from hundreds of Russians fighting their own lonely struggles with the virus. Now he'd been hacked.
"These were very personal messages," Lobkov said in a recent interview, describing a frantic call to his lawyer in an abortive effort to stop the spread of nearly 300 pages of Facebook correspondence, including sexually explicit messages. Even two years later, he said, "it's a very traumatic story."
The Associated Press found that Lobkov was targeted by the hacking group known as Fancy Bear in March 2015, nine months before his messages were leaked. He was one of at least 200 journalists, publishers and bloggers targeted by the group as early as mid-2014 and as recently as a few months ago.
The AP identified journalists as the third-largest group on a hacking hit list obtained from cybersecurity firm Secureworks, after diplomatic personnel and U.S. Democrats. About 50 of the journalists worked at The New York Times. Another 50 were either foreign correspondents based in Moscow or Russian reporters like Lobkov who worked for independent news outlets. Others were prominent media figures in Ukraine, Moldova, the Baltics or Washington.
The list of journalists provides new evidence for the U.S. intelligence community's conclusion that Fancy Bear acted on behalf of the Russian government when it intervened in the U.S. presidential election. Spy agencies say the hackers were working to help Republican Donald Trump. The Russian government has denied interfering in the American election.
Previous AP reporting has shown how Fancy Bear — which Secureworks nicknamed Iron Twilight — used phishing emails to try to compromise Russian opposition leaders, Ukrainian politicians and U.S. intelligence figures, along with Hillary Clinton campaign chairman John Podesta and more than 130 other Democrats. - AP