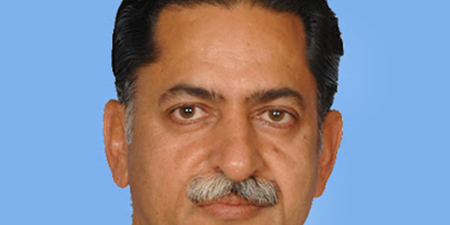 JournalismPakistan.com September 09, 2021


ISLAMABAD—Without naming any institution, PMLN legislator Javed Latif said powerful lobbies insist on having the Pakistan Media Development Authority.
"During the National Assembly proceedings, federal ministers have maintained that the government is not bringing in the PMDA law, but the powerful lobbies insist on it," BBC Urdu quoted him as saying while talking to journalists.
According to BBC Urdu, the government has still not made public the draft of the law to establish the authority. This is despite the fact that the members of the standing committees on information and broadcasting have asked for the draft. However, the government says it was still busy in consultations on the draft bill.
Journalists' organizations have opposed the proposed bill.
Latif, who heads the National Assembly's Standing Committee on Information and Broadcasting, said in the guise of fifth generation war and fake news, this proposed bill is being used to suppress press freedom.
"The bill is still to be made public but journalists are being kidnapped, attacked and facing court cases. Imagine when the media authority is established, what kind of restrictions journalists would face," the MNA said.
Latif spent two months behind bars for a speech against state institutions. A local court released him on bail. The Punjab government has filed an appeal against his release.
He added that whenever press freedom has been suppressed, the country has suffered. "When you want to control democracy, accountability and polls' results, you should also keep in mind what has happened in the past. Have we learnt no lesson from the East Pakistan debacle?"
Photo courtesy: na.gov.pk