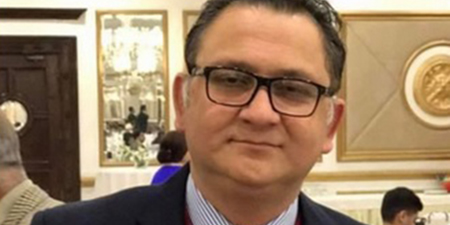 JournalismPakistan.com May 07, 2022


ISLAMABAD—The PML-N government has begun its operation clean-up starting from Pakistan Television, removing Managing Director Aamer Manzoor.
Manzoor turned the organization back on its feet by attracting Rs4 billion in the last nine months by selling commercial airtime (CAT/advertisement revenue).
Interestingly, the most significant chunk of this success came from PTV Sports, earning Rs2.6 billion (estimated to close the year at Rs2.9 billion) besides converting the channel to HD without incurring any expenditure on the organization.
PTV Sports now is the No. 1 channel on ratings, consumer demand, and revenue generation, besides boasting the most robust inventory within the territory of Pakistan. Dr. Nauman Niaz (pictured), a civil award-winning sports journalist and broadcaster can take credit for this.
The government has also removed Dr. Nauman from his position as director of sports & syndication without contemplating a suitable replacement. Insiders say it is a typical case of political victimization.
Ironically, Dr. Nauman was one of the founding members of PTV Sports and helped the channel earn Rs17 billion net since 2012, which is enormous considering the restrictions, the cash starvation, and impediments that one expects working in a public sector organization.
Dr. Nauman is a household name and has had an astoundingly successful career in sports journalism and broadcasting. Insiders say that he paid the cost of taking on Geo Network when PTVC signed the three-year contract with GroupM/ARY. Interestingly, Geo went to the court and had their petitions dismissed, the Lahore High Court terming the deal fair and under the procedures and rules.
Through their consortium with GroupM and ARY Network, PTV Sports earned Rs1.3 billion only from one event, the ICC World T 20, 2021. Reportedly, PTVC acquired the tournament rights for Rs500 million and earned Rs 800 million net. PTVC jointly bid for the PSL 7 & 8 rights with ARY and was the successful winner. Geo Network again went to the court against PTVC/ARY Network and the Pakistan Cricket Board and was smacked down again.
From JournalismPakistan.com archives:
Dr. Nauman Niaz reinstated as PTV Director Sports
Is there more to PTV Director Sports Dr Nauman Niaz's removal?