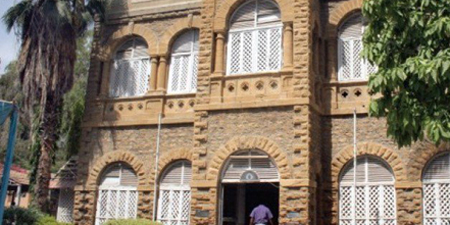 JournalismPakistan.com November 09, 2018


KARACHI - Pakistan Federal Union of Journalists (PFUJ) has strongly condemned the entry of armed people into the premises of Karachi Press Club on Thursday night and demanded of the provincial government of Sindh to set up a high-level inquiry to investigate the incident.
"The trespassing on Karachi Press Club by armed people who apparently belonged to some security agency appears to be an attempt to harass the media," a joint statement issued by PFUJ President Afzal Butt and Secretary General Ayub Jan Sarhandi said on Friday.
"Let the PFUJ make it very clear to such elements that journalists cannot and will not be cowed down by such tactics aimed at controlling the media," the statement said.
The PFUJ leaders said that the successive governments in Pakistan have tried to control the media through one way or the other but the journalists have successfully thwarted all such efforts.
"If such elements or any institution considers that the journalists will back out from their struggle for a free media and right to expression, they are sadly mistaken," the statement said. "Let it be very clear to all that journalists will not be browbeaten and will continue to resist all actions aimed at curbing the freedom of expression in the country."