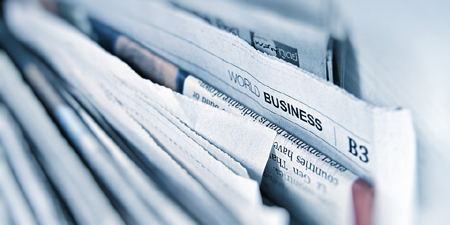 JournalismPakistan.com June 08, 2020


ISLAMABAD—Pakistan Federal Union of Journalist (PFUJ) has expressed grave concern over the rapidly growing media crisis in the country, which, it believes, is the result of ill-designed and ill-conceived media policy of the government.
"The crisis in the media industry is rapidly increasing, resulting in forced retrenchments, closure of the news outlets, and a decline in circulation because of the government's advertisement policy," a joint statement issued by PFUJ President Shahzada Zulfiqar and Secretary-General Nasir Zaidi, said.
The PFUJ leaders, while holding the government responsible for this crisis, said it had deliberately slashed the rates of official advertisements to bring the industry down to its knees.
They also observed that the government was deliberately not paying the pending dues of the media organizations amounting to Rs6 billion to suffocate the industry financially.
While warning the government that any further delay in the payment of the pending dues could cause irreparable loss, the PFUJ demanded of the government to immediately release the outstanding bills to save the industry from an imminent collapse.
The union leaders said that due to non-payment of pending bills as well as cut in the advertisement rates, the owners of media organizations are going for forced retrenchments, denying salaries and dues to journalists and workers.
"Coronavirus and lockdown have further complicated the situation as the readership and circulation of newspapers are rapidly declining. It has compelled the owners also to reduce the salaries," the joint statement said.
It added that "the only victims in this situation were the journalists who are fighting the virus but also trying to fulfill their professional responsibilities."
The PFUJ leaders observed that since PTI came to power, the media industry has plunged into crisis, and thousands of journalists and workers have lost their jobs due to the government's indifferent attitude towards the media.
"The government's hostile attitude is aimed at taming the same media which helped bring this government into power," the PFUJ leaders said. They regretted that the government's efforts were aimed at silencing the media and curbing free speech in this country.
PFUJ demanded of the government to announce a special relief package for the media workers and journalists community so that the industry could be saved from complete collapse.
"It is the responsibility of the elected government to devise media-friendly policies for promoting a healthy democratic society and for which media is one of the major pillars."
The union also reminded the government of its promise to provide millions of new jobs to the people.
"We have seen people, particularly those in the media, robbed of their jobs since the inception of this government.
"It is high time for the government to fulfill its promises otherwise it would be remembered in history as a government which had snatched bread and butter from the working classes."