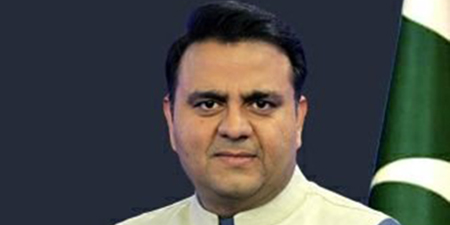 JournalismPakistan.com July 01, 2021


ISLAMABAD—Pakistan Federal Union of Journalist (PFUJ) has shown serious concern over the comments of Fawad Chaudhry, Federal Information and Broadcasting Minister, who claimed that some journalists stage attacks for seeking political asylum abroad.
Appearing on a television show the minister had also said that "condemnation of attack on journalists (by journalists or journalists' organizations) is an international agenda."
PFUJ has taken strong exception to what it termed, "an irresponsible" statement by a federal minister.
PFUJ President Shahzada Zulfiqar and Secretary-General Nasir Zaidi expressed serious concern over the statement and said the minister's comments were apparently aimed at diverting attention of national and global organizations that monitor press freedom and human rights situation in Pakistan.
The two PFUJ leaders noted that such statements further widened the gulf between the government and media.
"This is a dangerous trend and bringing a bad name to the country," PFUJ said.
PFUJ leaders said that instead of taking shelter behind such "statements," the information minister and PTI government should take measures for arresting criminals involved in crimes against journalists and media workers.
"Such ill-conceived statements cannot be expected from Information Minister who himself had been part of media as an anchor."
The PFUJ reiterated that it would continue to raise its voice for all those journalists who are coerced, threatened or attacked by any state or non-state actor and continue to fight for the freedom of expression in the country.
Photo: Twitter (@FawadPTIUpdates)