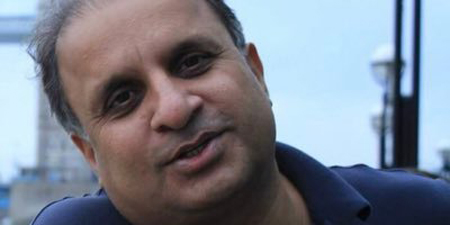 JournalismPakistan.com July 20, 2018


ISLAMABAD - Rauf Klasra (pictured) on Friday maintained that no one in Pakistan's history managed journalists as effectively as the family of the former Prime Minister Nawaz Sharif by giving them monetary benefits and slots in the government.
Overall In his column in Daily Dunya titled Apna apna media, apnay apnay musheer, he maintained selected journalists have always been part of the power corridors throughout the country's history for perks and privileges, taking sides and promoting their masters, both civilians and military.
"Every other journalist in Lahore was given a package (by the Sharifs). Separate packages were prepared for the owners. The doors of treasures were opened (for the journalists)," he wrote. Those close to the Sharif family have been given slots in the governments, said Klasra, a senior journalist and analyst. "Some were made ambassadors, some ministers and some advisors." He alleged that the ability of any journalist to "drum support" for the Sharifs was directly related to the benefits he or she would get.
The column maintained that Pakistan Peoples Party also followed the Sharif family in getting the journalists on their side. "If Nawaz Sharif formed a helicopter group (of journalists), Zardari formed a breakfast group."
Imran Khan is also following the same model, Klasra claimed. He added that with the help of rich party leaders, the Pakistan Tehreek-e-Insaf also has a list of favorite journalists. "Some of them have been hired as consultants on how to manage media." He said that the journalists who break any negative news about the PTI leaders, the party's social media wing trolls them.
In the recent past, Klasra has been trolled by the PTI youth.
Going into the past, he said Altaf Hussain, former editor of Dawn, would write editorials in the support of the military government of General Ayub Khan. He added that Altaf Hussain, who remained Dawn's editor for 20 years, went on to become a minister in the Ayub cabinet.
In conclusion, he said, in Pakistan, the leaders getting power in the name of democracy become worst kind of dictators who always like to have flatterers around them.
Photo: Twitter (@KlasraRauf)