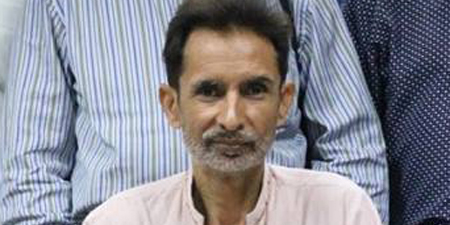 JournalismPakistan.com December 09, 2017


ISLAMABAD – A long-serving staff member and until this week the senior news editor at The News has resigned following a row with the management over staff salaries.
Qamar Abbas, who was associated with the paper for 20 years, left unceremoniously after his efforts and requests to have salaries increased went unheeded.
Insiders say although pays at the paper's Karachi and Lahore center were enhanced, those at Rawalpindi-Islamabad remained the same for four years with no increments given.
Abbas's colleagues see his resignation as a big loss to the organization for he edited the paper in the absence of a resident editor for more than five years.
After Muhammad Malick quit in 2012 as the resident editor, it was left to the hard-working, quiet, unassuming and physically frail Abbas to hold the fort. He did remarkably well keeping his team together despite the low salaries and no incentives.
The News this week appointed Aamir Ghauri as the resident editor in Islamabad. He held a meeting with his staff Saturday and assured them he would take up the issue of salaries with the management.