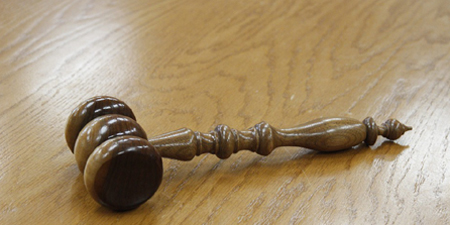 JournalismPakistan.com December 27, 2017


BANGKOK - A court in Myanmar extended the detention of two Reuters journalists Wednesday and set their trial for Jan. 10 on charges of violating state secrets.
Wa Lone and Kyaw Soe Oo were arrested Dec. 12 for acquiring "important secret papers" from two policemen. The police officers had worked in Rakhine state, where abuses widely blamed on the military have driven more than 630,000 Rohingya Muslims to flee into neighboring Bangladesh. The charges are punishable by up to 14 years in prison.
"We are just working as journalists. ... We never violate journalism ethics," Wa Lone told reporters as he and his colleague were led out of a police van into the courtroom in Mingalardon, on the outskirts of Yangon.
Their families wept as they got a chance to see them for the first time since their arrests.
"I want my husband to be free soon. And I trust him that he would never violate the law," said Wa Lone's wife, Pan Ei Mon.
U.S., U.N. and European Union officials are among others calling for their release.
Dozens of Myanmar journalists appeared at the court wearing black shirts as part of a protest against the journalists' arrests.
"We are facing the same kind of harassment under the civilian government as we did under the military government," said Thar Lun Zaung Htet, head of a local pressure group for press freedom. "It is not fair for the two journalists to be charged under the official secrets act because they were doing their job as journalists who tried to get information."
On Tuesday, authorities said they would drop charges against two reporters from Singapore and Malaysia and their local staff working for the Turkish state broadcaster TRT. They were arrested on Oct. 27 for allegedly flying a drone over the parliament building without permission.
Their lawyer said a decision will be made Thursday. - AP