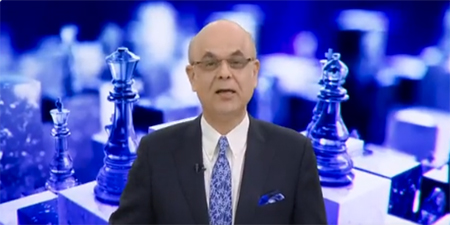 JournalismPakistan.com December 22, 2021 Cherie Conela



ISLAMABAD—Hum News has taken Mohammad Malick's show off the air.
The decision came because of the participation of banned journalist Hamid Mir as an analyst, Sami Ibrahim, President & Managing Director BOL News Group, claimed in a video message posted on Twitter.
"TV anchor Mohammad Malick's show went off the air only because Hamid Mir was invited as an analyst," he stated, terming the act an attack on the free press.
According to him, it was a matter of shame for the entire journalist community. "We may not agree with Hamid Mir's opinion, but it is his right to express himself freely on TV," he said in his video message.
"It is highly condemnable to take someone off the air," he emphasized, urging the journalist community to raise voice against the alleged abuse of state power.