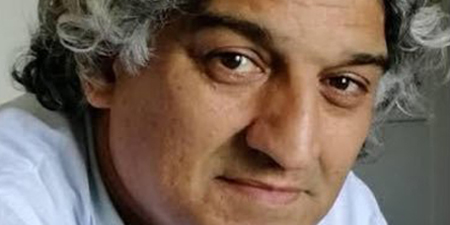 JournalismPakistan.com September 10, 2020


ISLAMABAD—Journalist Matiullah Jan on Wednesday appealed before the Supreme Court to withdraw the July 15 contempt notice against him over his tweet against the judiciary and challenged the Contempt of Court Ordinance of 2003, saying it violated Article 19, a constitutionally protected fundamental right of free speech.
According to Dawn.com, Matiullah submitted before the court that the tweet for which he was facing a contempt charge was only meant to convey his disappointment on an order allegedly been criticized by a large section of society.
"If it is being construed as inappropriately worded and has caused any distress to honourable judges, the same is regretted," pleaded the journalist's counsel.
He pleaded that the Supreme Court should dismiss the contempt notice since the move was "unprecedented and a case of first impression, arguing that "this unprecedented action of seeking to restrict online speech takes away this opportunity from journalists and citizens at large to meaningfully partake in this online marketplace of ideas."
Unidentified men kidnapped Jan from Islamabad on July 21 but released but freed him the same evening following an uproar over his abduction.
Photo: Twitter (@Matiullahjan919)