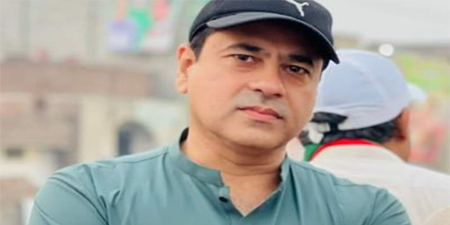 JournalismPakistan.com September 20, 2023


LAHORE—Lahore High Court on Wednesday gave the IGP Punjab Dr. Usman Anwar the last opportunity to produce missing journalist Imran Riaz Khan before the court.
Imran has been missing since May 11 this year, when police arrested him at Sialkot Airport. His father has filed a petition in the LHC for his son's recovery.
In his order, LHC Chief Justice Muhammad Ameer Bhatti, said: "Tthe last opportunity on the request of I.G. Punjab is granted to produce the detenu namely Muhammad Imran Riaz, failing which proceedings will be initiated in accordance with law."
When the CJ Bhatti asked about the progress in recovering Riaz, the IGP requested more time. The IGP said the working group for the recovery of Imran is scheduled to meet with the intelligence chief this Friday.
However, the CJ expressed frustration over the request, terming it a waste of time, and added that his patience was being tested.
The case was adjourned for September 26.