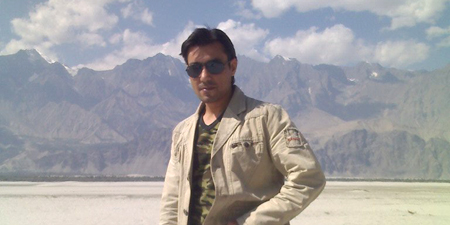 JournalismPakistan.com May 11, 2018


WASHINGTON D.C - The Committee to Protect Journalists has called on Pakistani authorities to withdraw all charges against journalist Shabbir Siham, who is appealing a sentence of 22 years in prison and a Rs500,000 (US$4,300) fine by an anti-terrorism court in the Gilgit-Baltistan region.
Siham was sentenced in absentia on March 30 on charges of defamation, criminal intimidation, committing acts of terrorism, and absconding from court proceedings, according to a news report and court documents viewed by CPJ. He has appealed to the High Court, and his case will be heard on May 17, Siham told CPJ.
"Shabbir Siham's absurd conviction on terrorism and defamation charges in Gilgit-Baltistan restricts his reporting and travel, which is an affront to freedom of the media in Pakistan," said Steven Butler, CPJ's Asia program coordinator. "We call on prosecutors to drop this case so Siham can work freely throughout the country."
In October 2017, Siham was accused of fabrication and extorting a regional minister in violation of Pakistan's Anti-Terrorism Act, after he wrote an article for the Daily Times newspaper accusing legislators from Gilgit-Baltistan of involvement in human trafficking and prostitution, CPJ documented. Siham did not appear before the court due to security concerns, he told CPJ. He is based in Islamabad. - A CPJ statement