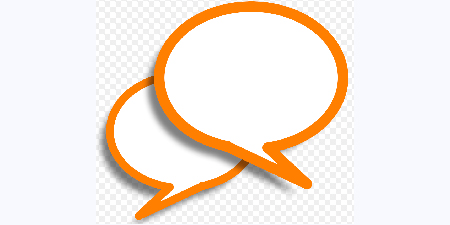 JournalismPakistan.com August 29, 2018


ISLAMABAD – The Human Rights Commission of Pakistan (HRCP) on Wednesday urged the government to prohibit and prevent unauthorized, illegal and unlawful interference with freedom of expression in the country.
At the launch of HRCP Fact Finding Report titled "Curbs on Freedom of Expression in Pakistan," the HRCP representatives, senior media persons, and rights advocates condemned restriction on the distribution and sale of certain channels and newspapers in some areas.
"There shall be no interference in the sale and distribution of any newspaper nor should any TV Channel be deliberately displaced," the report demanded.
The report was launched at a press conference. It was addressed by HRCP representatives, politicians, and senior journalists.
The report is an outcome of an independent fact-finding exercise carried out by HRCP following complaints received by various media persons as well as a detailed complaint from Dawn management. The exercise was based on a questionnaire developed specifically to assess the extent and nature of curbs on freedom of expression.
The report records instances of restriction on channels and newspapers and claims reported a resurgence in curbs on the distribution of not only Dawn but also The News, Jang, and Nawa-e-Waqt in certain areas.
The report says that journalist unions were too splintered to speak with one voice against such instances and that journalists are offered bribes of foreign travel, allotment of plots and other privileges or professional advancement.
HRCP Chairperson I A Rehman said no law allows restriction on sale and distribution of any newspaper and channel. He also condemned the efforts to divide media through the distribution of advertisements. "If this environment of fear continues, people will not only stop speaking but will also shun thinking," he said urging civil society, political parties and journalists to start a movement to protect right of freedom of expression. "Right of Freedom of Expression is the mother of all rights," he said.
The HRCP representatives also strongly criticized the system of issuing 'press advice' or press advice-like 'instructions' on the part of state agencies. They called for protecting the right of television channels and news publication owners to function with dignity and in peace. "
Veteran journalist M. Ziauddin termed the current situation of media freedom worse than the time of Press and Publication Ordinance. "At that time, there was a law and press freedom was restricted according to that law. We were able to negotiate with people behind those restrictions. But now there is no law and it is difficult to point out who is behind this situation," he said while offering 'Khalai Makhlooq' (Aliens) to negotiate if they are behind this situation.
The HRCP representatives also condemned recent social media smear campaigns against Salim Safi and Asma Shirazi. "There is this new trend of targeting those journalists on social media who dare to have an independent opinion. Organized campaigns are launched through assumed identities," I A Rehman pointed out. He said that HRCP stands with all such journalists targeted through such campaigns.
Senator Afrasiab Khattak said that they have been observing a creeping coup since last four to five years. "First, there was arms twisting of media groups through different tactics and then individual journalists were targeted," he said while urging all forces to join hands for protection of the right of freedom of expression.
Former Senator Farhatullah Babar talked about two new models of curtailing freedom of expression. He said that the first one is to pressure journalists and political workers through media owners and party heads. "The second model is to create an environment of fear which could lead to self-censorship."