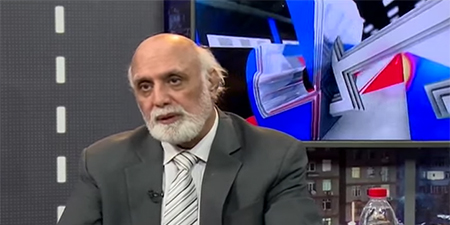 JournalismPakistan.com April 27, 2022


ISLAMABAD—Renowned Urdu columnist Haroon Rasheed has plagiarized an entire column by journalist Sajjad Azhar and published it in Daily 92 News under his byline.
However, in response to criticism on social media, tendered an apology and termed the act a mistake.
Azhar, associated with Independent Urdu, wrote an article for the paper's online edition on April 22 titled "Blind thug of Rawalpindi." https://www.independenturdu.com/node/100241
Rasheed, however, managed to get his column published under his name for 92 News titled "A non-political thug." In this column, he just wrote the first few lines and conclusion while lifting the entire content of Azhar's article published a few days ago.
Azhar took to Twitter to point out the matter and termed Rasheed a journalistic thug. Many social media users supported his stance and criticized Rasheed for plagiarism.
Rasheed, in a tweet, apologized and said that he committed the mistake unintentionally.