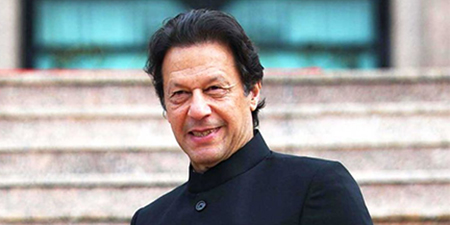 JournalismPakistan.com June 02, 2021 Daud Malik



ISLAMABAD—In an article in the Guardian newspaper on Wednesday, Hamid Mir reminded Prime Minister Imran Khan of his promise of true freedom for journalists if he became premier, asking why he was not standing with journalists.
The article is headlined 'Imran Khan promised us press freedom in Pakistan. Now journalists are under attack.'
Khan made the promise in 2007 when then military ruler Gen. (Retd) Pervez Musharraf took some anchors off the air for supporting the lawyers' movement for restoring then sacked Chief Justice Iftikhar Chaudhry.
In the article, Mir says Imran Khan was the first to stand with him when Musharraf took him off the air. "In November 2007, when then military ruler General Pervez Musharraf imposed a state of emergency and banned me from appearing on television, Khan was among the few politicians who stood by me."
However, he regretted that he is again off the air, and the person who sided with him in 2007 is now the prime minister. "Now I have been taken off the air once again, but this time Khan is the prime minister. The ban came immediately after I spoke out at a protest for press freedom in Islamabad."
He said the attack on Asad Ali Toor was the last straw for him, and he issued a warning to the attackers, though he did not take any name. "In my speech at the protest, I delivered a warning to the attackers. If they continue to enter our homes and attack us, I said, we won't stay quiet. I didn't name any individual or organisation."
He added that the tragedy is that nobody is ready to identify the unknown attackers. "This is the real tragedy of Pakistan today. The country is being run by unknown people. Everyone knows who they are, but no one dares identify them. From the shadows, they evade accountability."
Mir said that when his organization, Geo News, informed him about taking him off the air, he did not blame them. "When the management of Geo News called me to say they were facing pressure to take me off the air, I didn't blame them. The channel's owner, Mir Shakil-ur-Rahman, spent 241 days behind bars on what Human Rights Watch condemned as "politically motivated" charges."
In the end, however, he asked the prime minister "if he remembers the promise he made to me 14 years ago. Will he stand with journalists now, as he did then, or will he take the side of the enemies of press freedom?"
Photo: Imran Khan (AFP)