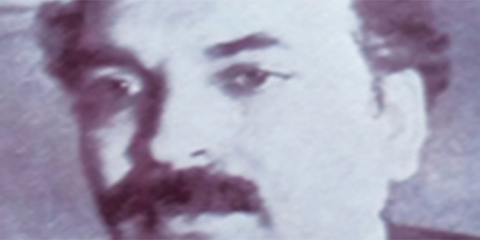 Maulana Salahuddin Ahmad, editor of one of the most prestigious journals, Adabi Dunya, was born on March 25, 1902. According to Rauf Parekh, he was not 'Maulana' in the sense that the word is most often used today.
In those days, Maulana or Moulvi denoted a degree in oriental learning. Parekh says 'Maulana' Salahuddin Ahmed was most of the times attired in western outfits.
For Zamir Niazi, Maulana Salauddin was a guide, guru and a patron of an entire generation. He founded Islamic Literature Company in 1927and launched in 1928 Khayalistan, a literary magazine from Lahore.
Parekh says Allama Tajver Najeebabadi had launched Adabi Dunya from Lahore in May 1929, but when he sold it to Salahuddin Ahmed, its new era began and it became one of Urdu's most popular and respected literary magazines of its times. Maulana Salahuddin Ahmed died on June 14, 1964 in Sahiwal.
Source: PTV, 'Speak Urdu movement' and Salahuddin Ahmed, an article by Rauf Parekh in Dawn on June 9, 2014 and The Press in Chains by Zamir Niazi