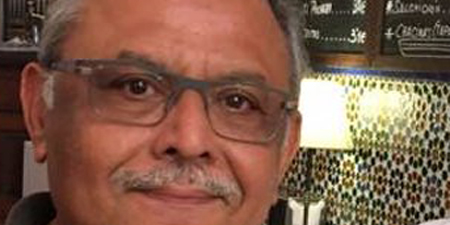 JournalismPakistan.com December 22, 2018


ISLAMABAD - Abbas Nasir, the former editor of Dawn, has held the ruling Pakistan Tehreek-e-Insaf and the military responsible for curbs on media denying platforms to those who disagree with them.
In his weekly column titled 'The imperiled media,' published in Dawn on Saturday, Nasir maintained: "It appears that the civilian government in power and its powerful backers in the security establishment are now ensuring that those who disagree are denied a platform."
A known critic of PTI and Imran Khan, Nasir thinks that the new civilian government seems to be following the gag policy of Russian President Vladimir Putin.
"Pakistan's current civilian leaders have seemingly taken a leaf out of Russian President Vladimir Putin's media 'regulation' policy which has only allowed such media to survive, even thrive, that play ball."
He added that the alleged interference of security services in the distribution of TV channels on cable and newspapers through hawkers have also curtailed their reach and affected the commercial advertising market.
"Coupled with a dip in economic growth, this has led to a dire crisis in many independent media houses with some 1,000 workers, including journalists, losing their jobs since the PTI came to power; a TV channel and some newspapers have shut down, others are facing closure, and brutal cost-cutting is taking place across the industry."
He called for open debates on national policy where one should listen to diversified views, including those which do not agree with the uni-narrative currently propagated.
Photo: Twitter (@abbasnasir59)