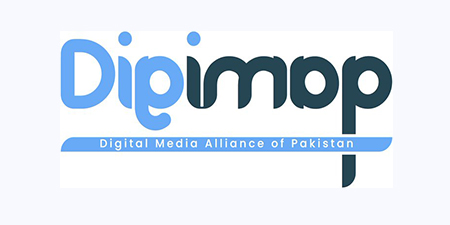 JournalismPakistan.com May 03, 2023


ISLAMABAD—Digital Media Alliance of Pakistan (DigiMAP) honors the remarkable dedication and unwavering commitment of journalists, whether they work for traditional or contemporary digital media platforms, on the occasion of World Press Freedom Day (May 3, 2023).
The obstacles journalists face are numerous and varied, but their resilience, determination, and unwavering commitment to their profession amidst an unsafe and legally complex landscape speak to their belief that journalists serve the public good and stand up for the people they report on.
In a country like Pakistan, where journalists' safety is an ongoing concern, DigiMAP fully endorses this year's World Press Freedom Day theme set by UNESCO: "Shaping a Future of Rights: Freedom of expression as a driver for all other human rights."
We, the people and professionals at DigiMAP, firmly believe that anything that makes the powerful, including public officials and corporations, uncomfortable is worth sharing as a public good.
Sadly, some use their power to oppress minority groups or communities through coercive legal or constitutional means. But by embracing the idea that freedom of expression drives all other rights, as expressed in this year's World Press Freedom Day theme, we can stand up against this type of majoritarianism and support minority voices.
DigiMAP stands with journalists and all those who value press freedom in celebrating the importance of a free press in shaping a better future for all.—A DigiMAP media release