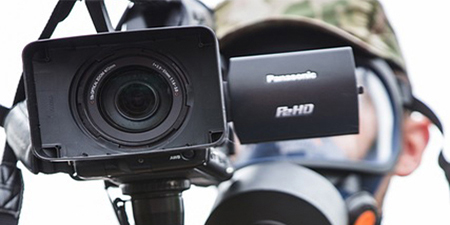 JournalismPakistan.com November 02, 2023


ISLAMABAD—The Digital Media Alliance of Pakistan (DigiMAP) joins the global community in observing the International Day to End Impunity for Crimes against Journalists on November 2, 2023, according to a media release.
This year holds particular significance as it aligns with the 75th anniversary of the Universal Declaration on Human Rights. In a world where journalism stands as a beacon of truth, DigiMAP recognizes and celebrates the vital contributions of journalists and media professionals. They play a crucial role in combating disinformation and hate speech while promoting transparency and accountability in government and public institutions.
The Freedom Network Impunity Report 2023 highlights Pakistan's struggle to protect journalists through legislation, resulting in increased attacks on media practitioners. The report urgently calls for a safety commission under the federal Protection of Journalists and Media Professionals Act, adequate resourcing for Sindh's Commission for the Protection of Journalists and Other Media Practitioners, and the adoption of similar safety laws in other provinces.
Simultaneously, Pakistan remains on the Committee to Protect Journalists (CPJ) 2023 Global Impunity Index, marking eight journalists' fatal attacks without consequences this year. Tragically, four cases involve criminals, and two are attributed to political groups.
DigiMAP is deeply concerned by these alarming statistics, which highlight the failure of the state to fulfill its international and national obligations to protect and enable journalists to perform their duties without fear, thereby ensuring that crimes against the press are thoroughly investigated and prosecuted.
DigiMAP's President, Sabookh Syed, and General Secretary, Adnan Aamir, stressed that Pakistan is bound by international law to swiftly and thoroughly investigate attacks on journalists and bring the responsible parties to justice. This obligation is firmly enshrined in international and national human rights instruments, as well as various United Nations protocols and resolutions, all of which unequivocally mandate states to provide effective remedies for human rights violations.
In response to these concerns, DigiMAP calls for the freedom of journalists and media professionals in Pakistan to cover upcoming elections, including the pre-election period, without the fear of violence, threats, state-imposed restrictions, or legal actions that stifle free speech or target journalists. With general elections on the horizon amid political uncertainty and transition, DigiMAP expresses deep apprehension about the potential for violence, intimidation, and restrictive measures.
DigiMAP remains dedicated to its commitment to advocating for the rights, safety, and freedom of journalists. The organization will continue to support initiatives aimed at ending impunity for crimes against journalists. As Pakistan enters a pivotal period characterized by political changes, DigiMAP reaffirms its dedication to a free and independent media and calls for justice, transparency, and accountability.