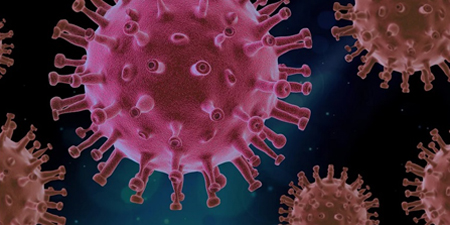 JournalismPakistan.com May 02, 2020 Junaid Ali Khan



ISLAMABAD—Pakistan Press Foundation (PPF) in its report on Media Safety and Press Freedom 2019-2020, has termed the deaths of two journalists because of coronavirus and 38 positive cases, curbs, and state of media alarming.
The report said coronavirus was a big challenge for the already crippled media, pointing out that two journalists passed away and 38 tested positive for the virus, including two brothers from Peshawar.
It exposed the failure of government and media organizations in the implementation of the necessary safety measures, providing personal protective equipment (PPE) to workers performing duties amid corona despite the government's commitment.
The government had failed to take concrete action for the safety of media workers, the report said. The office of Associated Press of Pakistan (APP) in Islamabad was sealed after an employee tested positive for COVID-19, adding that Pakistan Federal Union of Journalist (PFUJ) had expressed concern over the surge in cases among media personnel and warned media organizations against negligence.
The report urged Pakistan's media associations, including PBA, APNS, and CPNE, to develop detailed, workable guidelines for all media workers on how to cover the coronavirus safely and to monitor their implementation by their member organizations.
PPF also urged the government to provide support to the media in ensuring the safety of workers.
The report also discussed factors surrounding press freedom in Pakistan during 2019-2020 that severely suppress freedom of expression in the country, saying between January 2019 and April 2020, journalists worked under increasing restrictions, threats, and attacks.
According to the findings, journalists were assaulted physically with two instances of deaths due to their work.
Furthermore, there were threats and harassment to compel media workers to resort to self-censorship while Twitter was used as a tool against the media.
The report termed the arrest of the Jang and Geo Media Group Editor-in-Chief Mir Shakil-ur-Rehman as a high-profile case. He was arrested by the National Accountability Bureau (NAB) for alleged irregularities in the purchase of a property.
However, it raised concerns about press freedom and appeared to be an attempt to pressure the largest media group in the country.
It said that Pakistan Tehreek-e-Insaaf (PTI) government had linked critical media coverage to treason. The policies and proposals of the government, including media courts, PEMRA directives, and social media regulations, indicate control over media.
The report said that an environment where journalists are targeted creates a bleak picture for press freedom and the safety of journalists in Pakistan.