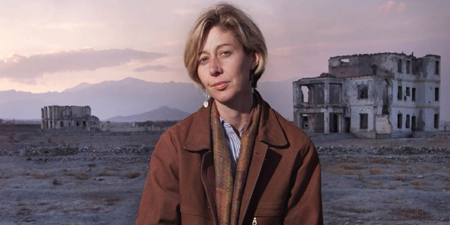 JournalismPakistan.com July 23, 2018


ISLAMABAD - Christina Lamb, one of Britain's leading foreign correspondents, on Monday said that she has been refused a visa for Pakistan.
She added that the visa has been refused due to "a glitch". Her tweet said: "Pakistan's Establishment is more subtle than barring foreign journos – they tell me no visa for first time in 31 yrs because of 'a glitch'."
She wrote her first book 'Waiting for Allah' after two years of reporting on Pakistan for The Financial Times from 1988-89. She is also the author of 'I Am Malala'.
Along with her tweet, she posted her article published in The Times – 'Pakistan's military uses menace to ease Imran Khan's path into power.'
The article starts with the depiction of a brief kidnapping of activist Gul Bukhari in Lahore. Bukhari, who is a dual British-Pakistani national and supports PMLN, retweeted Lamb's story.
Photo: YouTube