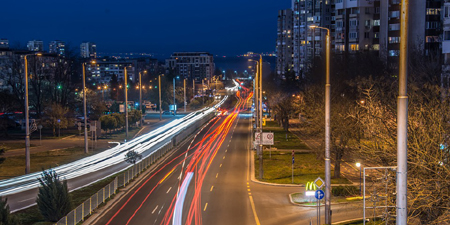 JournalismPakistan.com July 20, 2018


It sounds like a paradox, but the worst performing country in the European Union when it comes to media freedom is, technically speaking, a good place for investigative journalism, according to a new report by Reporters Without Borders (RSF).
"Bulgaria has operational and cheap public registries, Politically Exposed Persons (PEPs) declare their assets and conflict of interests, public procurements can be tracked online and if one is not happy with the available information, they can contact any public institution via simple email, referring to the Freedom of Information Act, one of the best-crafted transparency laws in Europe," RSF said in the report, released on July 18
Even financing journalistic investigations are not such an insolvable dilemma: a number of local and international foundations are keen on supporting quality investigative reporting in Bulgaria on a project basis, and new crowdfunding models are emerging, RSF said.
"For a motivated journalist in Bulgaria, it is easy to detect, investigate and collect proof of corruption and abuse of power," according to the report.
"But currently, when making their findings public, instead of a gratifying applause, journalists encounter great chances of hitting a wall of silence, facing authorities with 'eyes wide shut', or even worse: being followed, intimidated, discouraged through smearing campaigns and labeled 'Enemy of the State'," the report said.
The reasons are classic - corrupt editors and publishers, self-censorship, pressure from the authorities and media ownership concentrated in the hands of oligarchs, who are using the press like "media bats" to gain control and punish the few defiant ones.
"This said, in such a difficult context, investigative journalism in Bulgaria is not dead yet. It even shows signs of being in good shape."
Thanks to the wise use of the technologies, investigative reporters can continue their work and even bypass the wall of silence, spreading their findings among the public through social media and gaining popularity that makes the uncovered issues ineludible for the mainstream media and the authorities, the report said. -IBNA