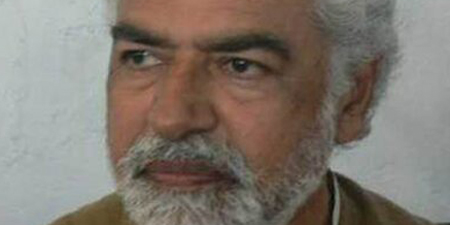 JournalismPakistan.com November 11, 2017


ISLAMABAD - Columnist Ayaz Amir says he was "distraught" when Dawn asked him to stop writing his weekly column after he joined politics in 2007.
His column used to appear in Dawn every Friday.
Interviewed by journalist Adnan Rehmat for Herald, the columnist from Chakwal said that in the winter of 2007 "I was out on my campaign trail when [then editor] Abbas Nasir called me and said, 'We have discussed your position and there is a conflict of interest. You should write a farewell column'."
Amir went on to become a Pakistan Muslim League-Nawaz member of the National Assembly in the 2008 elections. He quit the party in 2013.
He says his efforts at convincing the Dawn management to allow him to continue writing his weekly column "cut no ice…"
Trying to convey his desperateness at that time, he tells Herald that in his "entire life, I have not pleaded with anyone so much as then." He argued that he had never written propaganda or party columns. He also cited examples of a socialist politician, Eric Samuel Heffer, a leader and parliamentarian of the Labour Party in the United Kingdom in the 1960s. Heffer regularly wrote for The Times.
In his last column for Dawn on December 21, 2007, Amir had hoped it would be a "temporary goodbye". He maintained that for most of his adult life he was associated with Dawn, "starting when the full glory of General Ziaul Haq's benign rule was upon this unfortunate land."
After he was asked to stop writing for Dawn, he turned to The News. "I then called Shaheen Sehbai of The News who promptly agreed and I started writing for The News."
However, he says after he started writing for them, "Dawn came back to me and said I can start again. And this while I was a Member of the National Assembly. It did not work out."
He maintained that all his life he has been "comfortable" with journalism. He terms his stints in the Pakistan Army, foreign office and as a politician "paths of necessity".
Leaving behind politics, he is nowadays writing columns in Urdu for daily Dunya. "I may have stopped writing my English column – if Dawn would not have me and I have differences with The News, there aren't many other avenues here [in English]. So I became an Urdu columnist. How many English columnists have become Urdu columnists? Almost none."
Photo: Twitter (@ayazamir)