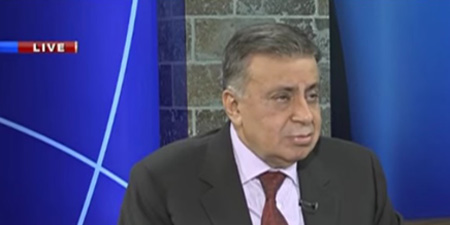 JournalismPakistan.com December 13, 2018


ISLAMABAD - Arif Nizami, President of Council of Pakistan Newspaper Editors (CPNE), says the national media faces two challenges under the PTI government.
In an interview to Freedom Network, he said the newspapers were facing an economic challenge while the other one was the freedom of expression issue.
"About the first, the PTI government says that both the print media and the electronic media are obsolete and they believe in the new media, that is social media, internet, etc. So, this is coming from the government; which is saying that it does not need free print and electronic media. And they simply do not care," he said in the interview published on Wednesday.
Nizami told the interviewer Shahzada Irfan Ahmed that they had spoken to the government and tried to convince them about the media's importance in the society.
"However, the information minister says it is not their job to subsidise the media. They say we do not believe in display advertising which was common during the tenures of Shahbaz Sharif, Pervaiz Elahi, and others. Secondly, they say even in case of other forms of advertising they are not obliged to support the media. So the result is that the media feel financially strapped."
Nizami, a veteran journalist, and editor thought that the reason for this was that the PMLN government supported large media groups and showered them with advertisements in return for support.
"The result was that the PTI people thought media groups were against them and therefore did not extend any support to them. CPNE's stance in this context is that the government's advertising policies must be equitable and there shall be no favorites."