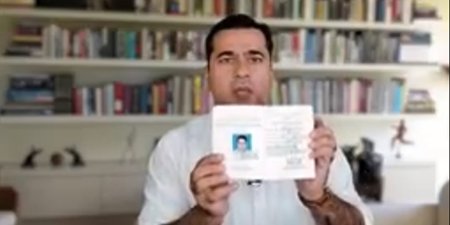 JournalismPakistan.com November 30, 2020


ISLAMABAD—Television presenter Imran Khan has dismissed allegations of hunting scores of partridges over the weekend in Chakwal as false.
In a video posted on his YouTube channel, he said he killed only 14 partridges and not the jeep-full as shown in a viral photo.
He explained that although the vehicle belonged to him, it had the collective hunt of some other hunters, including his younger brother.
The wildlife authorities reportedly briefly detained two individuals who were fined Rs150000 each and confiscated the jeep.
Khan said his brother wanted to send a picture of the hunted partridges to an acquaintance in the United States to show off. "He laid out all the birds killed during the day's hunt by me, and those he hunted himself and some others, besides also pulling some out from the freezer to take a photo."
The presenter said he parks his jeep at a Chakwal gas station off the motorway throughout the week and uses it only for his weekend hunting trips.
In the video clip, Khan showed his hunting license and said he also had one for his game dog.
He said that Ghulam Rasool, a deputy director of wildlife, was wrongly suspended and had nothing to do with his hunting trip.