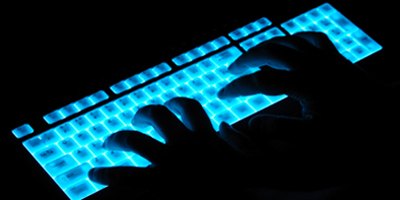 JournalismPakistan.com April 16, 2014
ISLAMABAD: The News journalist Ansar Abbasi has received a fresh threat through an email just days after the sender warned him to "behave".
The sender Khaki Power now tells Abbasi, the Editor of Investigations, "not to cross the red lines." The News reported Wednesday (April 16) that a columnist was also warned to "stay within the limits." The paper did not identify the columnist.
The new email message, like the earlier one, has been forwarded to the Federal Investigation Agency. However, its officials seem to be facing difficulties in tracking the sender as the IP address is registered in the US.
"You are free to do your job (responsibly) just as others would be free to do theirs...but make no mistake; there are some very real red lines. Do not cross them again," Khaki Power told Abbasi.
On the other hand, the sender advised the columnist "not to grow bigger than your boots. But remember there are some red lines and crossing them will be utterly devastating.....Abbasi crossed a real red line and he would shortly see the consequences of that."
Last week, another journalist working for The News was threatened through phone calls and social media reportedly by a retired brigadier.
Ahmad Noorani reported the matter to the Cyber Crimes Wing of the Federal Investigation Agency. The paper said Brig (Retd) Tarik Niazi sent abusive messages and threats through Twitter and Facebook.
In his messages, the brigadier said he was in Islamabad and invited Noorani to meet him to settle scores. The journalist also received three threatening phone calls from this individual on April 12.