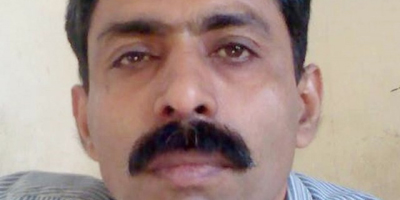 JournalismPakistan.com December 21, 2013
ISLAMABAD: Seven Pakistani journalists lost their lives trying to inform their fellow citizens in 2013, says Reporters Without Borders.
Around the world, according to the latest round-up of freedom of information violations that Reporters Without Borders issues every year, the annual toll of journalists killed in connection with their work was 71 in 2013. The report said Syria, Somalia and Pakistan retained their position among the world's five deadliest countries for the media. Pakistan is ranked 159th out of 179 countries in the 2013 Reporters Without Borders Press Freedom Index.
Much of the violence in Pakistan is concentrated in the northwestern tribal areas and the southwestern province of Balochistan but these regions do not have a monopoly on violence and impunity.
The report said Karachi is a very dangerous city for journalists, as evidenced by an armed attack on the Express Media Group building by men on motorcycles on December 2 and the discovery of the body of the Balochi journalist Haji Abdul Razzak (picture) on August 22, months after he disappeared.
Three journalists - Saifur Rehman and Imran Sheikh, reporter and cameraman of Saama TV, and Mohammad Iqbal, a photographer working for local newswire NNI – were killed on January 10, 2013 in a suicide blast in Quetta targeting Hazara (Shia) community.
Malik Mumtaz Khan, a reporter of the daily The News, was shot dead near Miranshah in North Waziristan on February 27. Mehmood Ahmed Afridi, a reporter working for Intikhab, Balochistan, was gunned down on March 1 in Kalat city. Ayub Khattak, a reporter of Karak Times, was shot dead outside his home in Karak on October 11.
The Reporters Without Borders said police violence, abuse of authority by powerful local officials and anti-terrorism prosecutions continue to jeopardize media freedom. However, it added Pakistan has been chosen as one of the first countries to implement the UN "Plan of Action on the Safety of Journalists and the Issue of Impunity."