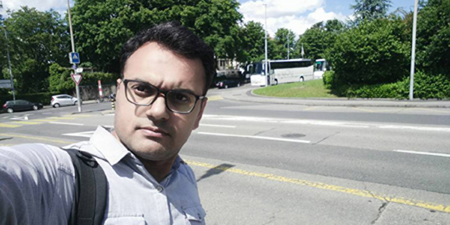 JournalismPakistan.com February 25, 2017


RAWALPINDI – Punjab Police raided the house of journalist Haroon Baloch early Saturday barging in without search warrants.
Baloch, also a digital media trainer, told JournalismPakistan.com, a dozen gun-totting policemen, some in plainclothes, arrived at his residence in New Town around 12.30am.
"I asked for the search warrants but they had brought none. The SHO told me they had come looking for terrorists and that doing so does not require warrants," Baloch said.
The journalist and his family have lived in the neighborhood for almost 30 years. There were women and other family members inside when the police arrived.
However, he said the search may have been prompted because of his surname Baloch.
It is not the first time law enforcers have invaded a journalist's privacy. In January last year, Rangers raided the home of Salman Masood, The Nation Resident Editor in Islamabad. That too was conducted without search warrants.