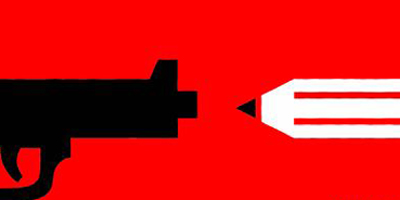 JournalismPakistan.com May 03, 2013
Pakistan's status as a frontline state in a global conflict continues to deepen ethnic and sectarian fractures and the past 12 months have seen a further deterioration in the safety environment for journalists, says a report on South Asia launched by the International Federation of Journalists (IFJ) on the occasion of World Press Freedom Day, 2013.
Pakistan has had its impunity rating increasing rapidly and without break for the last four years, says the report titled 'Building Resistance, Organizing for Change.'
Journalists still struggle for fair wages and decent working conditions. In India, Pakistan, Bangladesh and Nepal principally, established laws on the protection of living standards are being breached with little consequence. In other countries such as Sri Lanka, the Maldives and Afghanistan, the struggle is underway for securing protections under the law for the wages and working conditions of the media community.
The report launched in collaboration with UNESCO, is the 11th in an annual series that reviews all developments that have a bearing on media freedom and quality journalism in the region.
The IFJ report seeks to bring into sharp focus the diverse experiences of media practitioners in the South Asian region. Over the year under review, these have ranged from the continuing threat of legal action and the growing menace of physical violence, to the challenges posed by new forms of inter-personal communication and engagement with the media and the defense of the traditional values of the craft.