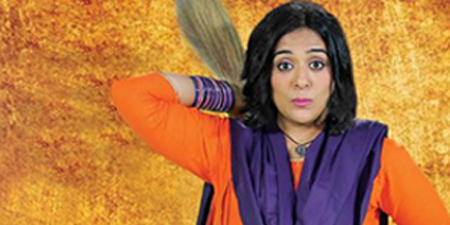 JournalismPakistan.com May 17, 2017


ISLAMABAD – The Pakistan Minorities Teachers' Alliance (PMTA) has rejected a PEMRA decision on Express Television drama serial Baji Irshad.
Prof. Anjum James Paul, the alliance head termed the regulator's verdict as biased.
The PTMA had sought a ban on the drama maintaining it hurt the religious sentiments of Christians.
According to the website chirstiansinpakistan.com, PEMRA declined to slap a ban. It only directed the channel to run a disclaimer before the play apologizing to anyone whose religious sentiments might get hurt.
Prof. Paul had requested a sou moto notice be taken. He sought stern action against elements hurting religious sentiments of any religion or follower in the media.
PEMRA's Council of Complaints took up the matter in its 70th meeting on April 3. Prof. Paul appeared before the Council. Saqib Noor Ahmad represented Express Television.
A video clip of the play was aired. The complainant maintained it was hurting the religious sentiments of Christians.
But, the Express TV official dismissed the allegations as baseless and false.
Prof. Paul said Tuesday that PEMRA was biased against religious minorities, particularly Christians. It is obvious from this decision, he said.
"We will now approach the Chief Justice Supreme Court of Pakistan and Army Chief to seek justice," he announced.